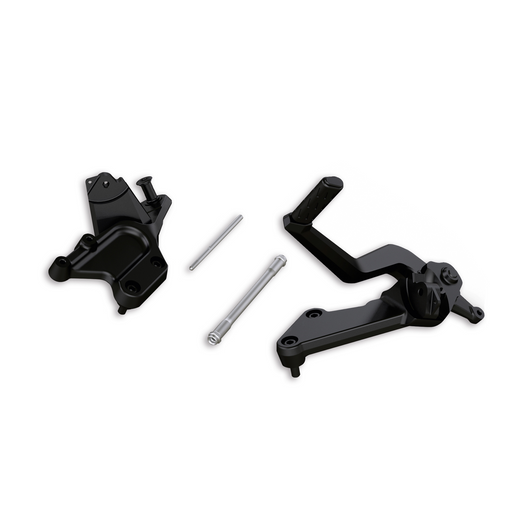 96280381A - FOOTPEG BACKWARD MOVEMENT SET - 40MM XDVL
Regular price $616.76 Sale
FOOTPEG BACKWARD MOVEMENT SET - 40MM XDVL - This is a genuine OEM Ducati Performance Accessory!
Closer to the rider by 40 mm, they allow for an improved feeling with the bike in any riding situation.
FITS ON:
XDIAVEL, XDIAVEL S, XDIAVEL BLACK STAR, XDIAVEL DARK, XDIAVEL NERA
Notes:
NOT COMPATIBLE WITH [P/N]: 96280361A SET OF REAR BRAKE AND GEARCHANGE CONTROL LEVERS.

Download Installation Instructions:
📄 - ISTR-804.pdf