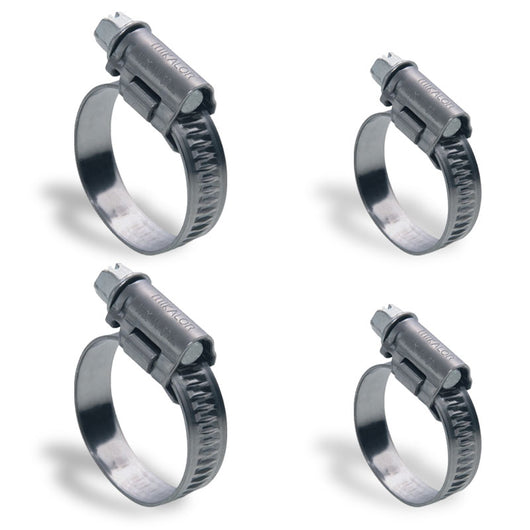 Ducati Panigale V4 2018-2020 Mikalor W3 Stainless Steel Radiator Hose Clamp Kit
Regular price $55.95 Sale
Ducati Panigale V4 2018-2020 Silver Mikalor W3 Stainless Steel Radiator Hose Clamp Kit

Due to the restrictions on the Panigale it is not possible to fit the Samco Sport JCS hose clamp due to their 13mm bandwidth. The Mikalor W3 hose clamp boasts a slimmer 9mm bandwidth.  This high performance MIkalor W3 hose clamp kit replaces your standard factory hose clamps with the highest quality stainless steel worm drive hose clamps available.
The Mikalor W3 series of hose clamps feature a corrosion resistant full 430 grade stainless steel band, housing and screw. 
Greatest performance when fitted with your SamcoSport silicone hose kit.