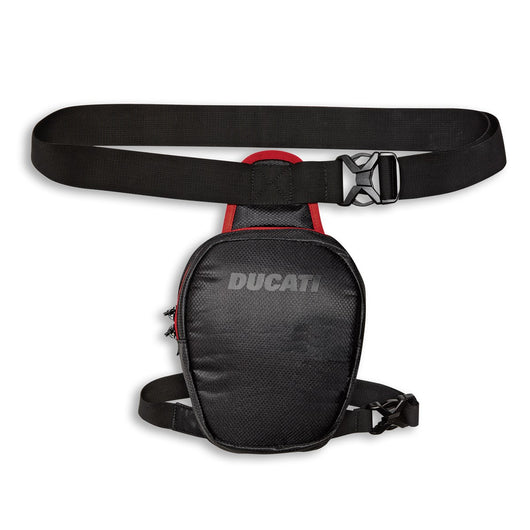 981071126 - Ducati Redline P2 Leg Bag
Regular price $59.95 Sale
Practical REACH certified leg bag, designed to keep everything close at hand and free up the pockets without interfering with your riding. The adjustable waist and leg length belts are paired with an elastic band to fasten the strap flap in place, guaranteeing a perfect fit and maximum practicality. The waterproof removable bag protects your personal belongings from the rain. The discreet black color matches any outfit and is enhanced by Ducati red inserts and other customizations, so even the smallest details are bursting with style.
Characteristics:
Materials: Polyester 600D fabric
Plus:

Personalized lining




Removable waterproof bag




Adjustable waist and leg strap with an elastic band to secure the strap flap. The bag is designed to be positioned in such a way as not to interfere with riding.



Customizations: Print

Product Line: Ducati
Composition: Polyester, Fabric

Care Symbols: 




Notes: 28x16.5x7.5 cm - 1.3 l, REACH certified