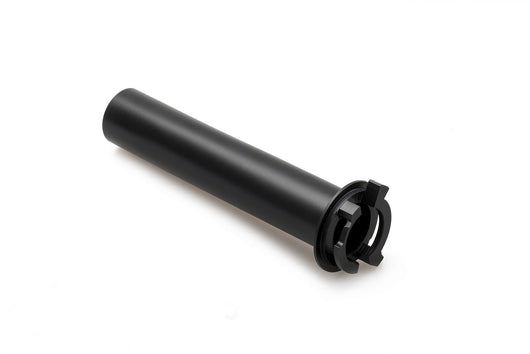 MPA10B - CNC Racing Throttle Control Tube
Regular price $35.95 Sale
Throttle tube version SPORT designed to eliminate the slop/play of the throttle control.
Machined from solid and made of special plastic material, it allows the installation of our handgrips on motorcycles equipped with Ride by Wire electronic control.
We recommend installation at a specialized workshop.
Fits on:
DIAVEL 1260 S 
DIAVEL 1260
HYPERMOTARD 821 SP 
HYPERMOTARD 821 
HYPERMOTARD 939 SP 
HYPERMOTARD 939 
HYPERMOTARD 950 SP
HYPERMOTARD 950
HYPERSTRADA 821 
MONSTER 1200 R 
MONSTER 1200 S 
MONSTER 1200 
MONSTER 821 
MULTISTRADA 1200 Enduro 
MULTISTRADA 1200 S Pikes Peak 
MULTISTRADA 1200 S 
MULTISTRADA 1200 
MULTISTRADA 950 S 
MULTISTRADA 950 
SCRAMBLER 1100 
STREETFIGHTER V4
SUPERBIKE 1199 Panigale R 
SUPERBIKE 1199 Panigale S 
SUPERBIKE 1199 Panigale 
SUPERBIKE 1199 Superleggera
SUPERBIKE 1299 Panigale S 
SUPERBIKE 1299 Panigale
SUPERBIKE 899 Panigale 
SUPERBIKE 959 Panigale 
SUPERBIKE Panigale V4 R
SUPERBIKE Panigale V4 S 
SUPERBIKE Panigale V4 
XDIAVEL S 
XDIAVEL 

Notice: this is not a "Quick action control".