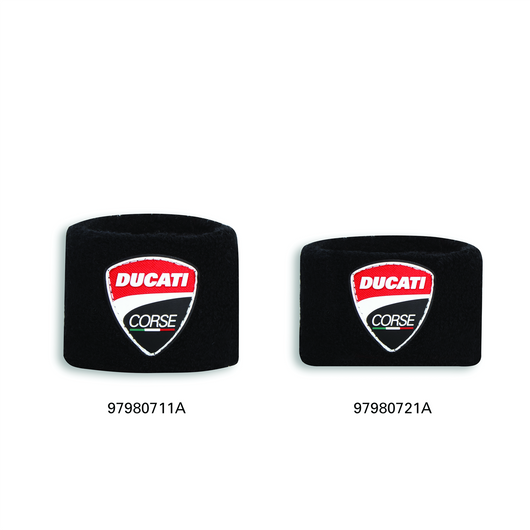 97980711A - BRAKE OR CLUTCH FLUID RESERVOIR SOCKS
Regular price $17.06 Sale
Widely used in the Racing sector, they have been designed to preserve the bodywork from accidental leakage of fluid, as well as to protect the fluid against UV rays that may cause it to deteriorate. They improve the aesthetics of standard reservoirs.

AVAILABLE IN TALLER STYLE - BRAKE RESERVOIR, AND SHORTER STYLE - CLUTCH RESERVOIR
NOTE: This is for only one sock. To order both socks, you'll need to come back and choose the other sock model and add it to your cart as well.